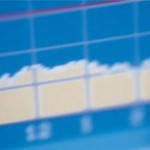 Based on surveys completed by its member companies, the British Association of Removers (BAR) has published an annual review of removals industry statistics that compares data for the same months of 2010 and 2011.
Moves within the UK
UK domestic moves in 2011 compared satisfactorily with 2010, with a slight year-to-date increase of 0.62%.
Four of the first six months of 2011, however, fared worse when compared with the previous year's findings. March 2011 witnessed a quite significant 8.87% decrease in moves against March 2010.
The most encouraging months of 2011 were during late summer and early autumn; the total number of moves increased by 4.73% in August, 5.77% in September, and 3.89% in October.
The last quarter of 2011 continued to show positive findings, with all months faring favourably compared with their 2010 counterparts. This can be explained, BAR says, by the severe winter of 2010.
The National Association of Estate Agents (NAEA) identified the extreme weather conditions as a major factor affecting the removals industry. "Sales traditionally do drop in December, as many people are reluctant to buy or sell property during the holiday period. This year (2010), the slowdown was exacerbated by the terrible weather conditions that left swathes of the UK blanketed in snow."