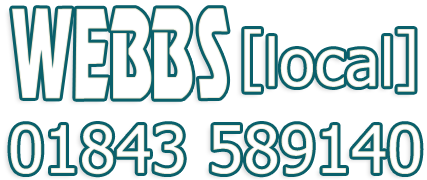 Local Moving Services. For Local People. By Local People
Get in touch
get to know each other
If you you would like to get in touch, please use our contact details or fill in the form below
HTML Forms powered by
Wufoo
.
Testimonials
what people say
I just wanted to drop you a brief line to thank you for a job well done . In every aspect we found the move went very well - basically due to the skill , pleasent attitude and proffesionalism of your team . We enjoyed our contact with you personally - thanks Gareth
...many thanks to You, to Bill in Mallorca and to the rest of your gang. Its been good doing business with you and I would happily recommend Webbs to anybody.
Thank you so much it has arrived safely can you please thank everyone for getting our stuff here safely.
I really do appreciate the lengths to which you are going on my behalf – you are making what was looking like an insurmountable problem easy to deal with.
We appreciate your honesty with everything and we are very pleased with your service.
Thanks so much for your efficiency the other day. I didn't know moving Stuff could be so relaxing!
For your excellent Service, all boxes delivered to correct 3 Addresses, and nothing Broken, really grateful, And such nice men, makes such a difference Thankyou all again
Just back, what a team!!

We were so pleased with your guys, they were brilliant, in every way, will certainly recommend you and will use you again when we have another move to arrange to Mallorca.
We got back eventually to uk ,and nearly never got back to norfolk, no petrol anywhere,,, and yes i understand about the revised price,,,the guys did a very professional job, thanks again,and wont hesitate to use you again in the future and will gladly pass your details on to anyone else,
Oh my god Gareth!!! you must be very proud of Adam and Dave ! what can i say they were faultless..... such professionals! friendly, courteous! need i say more ... they worked quick and efficient and on behalf of all my family i want to thank you ALL at WEBBS for helping my sister to get her stuff back.....its been a sad time for us all and especially Ann and i know Rob would have been more than grateful to you all. Please pass on my thanks to Dawn who ive spoken to on the phone a couple of times, your dad Bill who i dont know, but has been very kind. you too gareth i honestly cant thank you enough.....